Manuel Pardo christmas handwritten letter and envelope signed in full from Dec 2003
This is a very unique 2 pages handwritten letter by executed Manuel Pardo
'' The real Dexter''

.
He talks about his 15 years in the marines and going to Vietnam. Also describes his time being in the police of Miami for 8 years until he snapped taking law into his own hand killing drug dealers that where posionning the life of young kids. He was tired of them getting away with it simply because they had the money to get some of the best lawyers out there. He also says that he knows it was wrong but at the time thats what he had to do! Talks about his daughter Monique and about his divorce with Monique's mother. Talks about his BA in criminal Justice and master degree. Goes on in prison regulation and much more!

Overall filled with great info and comes with the original handwritten envelope that has 8 extra lines.
You have two Manuel Pardo full signature on the letter and the envelope.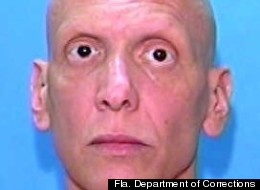 STARKE, Fla. — A former police officer who murdered nine people during a 1986 crime spree was executed Tuesday after his attorneys' last-minute appeals were rejected.
Manuel Pardo, 56, was pronounced dead at Florida State Prison at 7:47 p.m., about 16 minutes after the lethal injection process began. His attorneys had tried to block the execution by arguing that he was mentally ill, but federal courts declined to intercede.
100% Authentic!